It makes sense that African women would be closer to this theme than Swedish women. But don't think that this hair type is only found in dark-skinned women. Blondes or redheads can also be African hair types. Our tips on how to take care of that hair type.

Afro hair is a hair condition. What is its main characteristic? Afro hair is a special structure that requires a special care product because it is not easy to care for. ""Afro hair is very curly and has a lot of volume. Unfortunately, such hair is very often dry. Therefore, afro hair needs increased moisture and care compared to other hair types. It is advisable not to damage afro hair with various chemical treatments, but to leave it in its natural state."

You should know that straightening Afro hair is not a good idea. For this type of hair, straightening the strands is a very time-consuming job, and if you repeat this procedure frequently, it will soon lead to hair damage and increased dryness.


So, make it a rule to take care of your afro hair so that it will be shiny and glowing with health. Use products designed for afro hair that nourish the entire length of the hair. "Oils and serums are the perfect products to take care of this hair type
With regular use, a natural shine is assured." Pay attention to proper application of these products. Choose the right medium so that excess product doesn't create an oily hair effect. Moisturised hair that's been given a dose of vitamins is easy to comb and style.

As far as hairstyles are concerned, strict square or round shapes are particularly advisable. "Hairstyles from the '70s are particularly in vogue today. What's more, these hairstyles are easy to achieve and easy to care for on a daily basis."

Our tip: "If you do decide to straighten your hair, book a special treatment at a salon. The straightening method is very effective for African hair types. However, it is recommended that you straighten your hair up to three times a year to prevent major damage.
If you are the lucky owner of curly hair, make an urgent check of your "cosmetic" shelf.
shampoo/Conditioner #1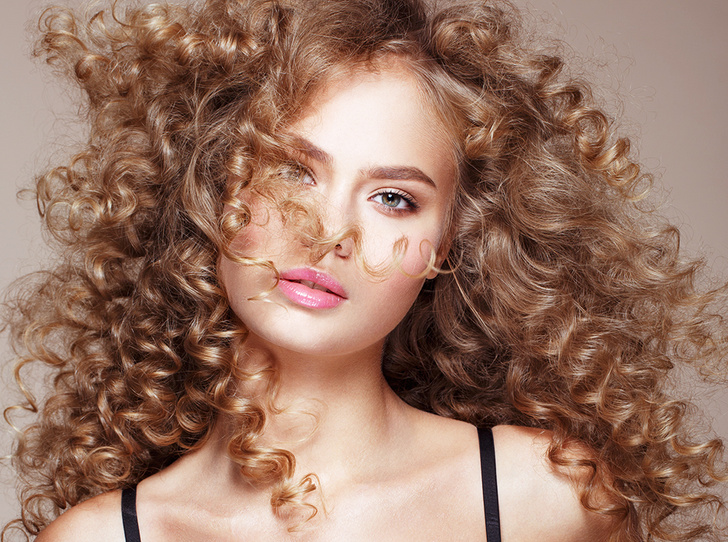 Shampoo and conditioner for curly or frizzy hair are no joke or marketing gimmick. A curly hair structure is very different from that of 'normal' hair (each curl hair is oval-shaped in cross-section), it is thinner and, importantly, sparser
Despite the visible volume of curly hair, there really is less hair on your head, and the scarcity of hair follicles means that there isn't a lot of sebum to be produced. As much as sebum is a scolding tool that can make a second day of detritus feel dirty and untidy, it's also one of the things that gives hair the natural protective benefits of an oily grease
Curly curls have virtually none, which causes the cuticle scales to tangle all over the length of the hair and leaves the hair tangled and, because they are weak, fall apart
That's why curly shampoo needs to be moisturizing in the first place and, ideally, sulphate-free. Products containing sulphates, washes out the cuticle and the already scarce natural grease, and if oily or normal hair can put up with it, the curly hair is almost impossible
A conditioner or balm is a great way to discipline locks by repairing damaged areas, smoothing the cuticle, leaving the hair shaft smooth and well nourished. One catch: Conditioners often contain silicones, which only sulphates can rinse away
Definitely a taboo for curly hair – "volume" shampoos. These products tend to act in two ways: either lifting the scales of hair, fluffing it out, or forming a thickening dense film on the surface. Both are contraindicated to curls, as they compromise their already weakened natural defences. The best solution is to use a shampoo and conditioner designed specifically for curly hair, which can loosen excess frizz and moisturize the hair for easier styling. If you don't have a specific product on hand, at least use a moisturizer line.
no. 2 Mask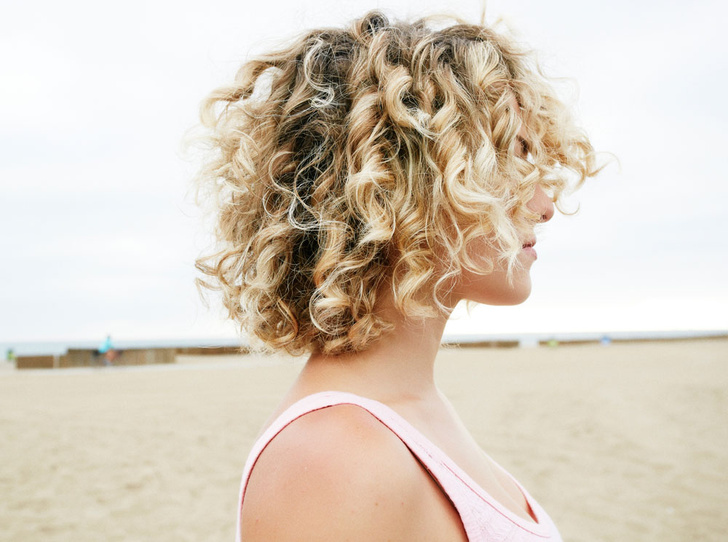 For professionals, curly hair is divided into subtypes: wavy, frizzy, curly, very curly and so on. The difference between curly types is the strength of the curl. But no matter how much the curly hair of a member of the Negro race visually differs from the lightly curly locks of a European, one thing is really important – all curly hair is firstly thin, and secondly it is dry and very prone to exhaustion.
Hair with naturally curly hair always needs more moisture and nourishment than straight hair(see also: 'A Guide to the Best Hair Oils')
#3 Protective cream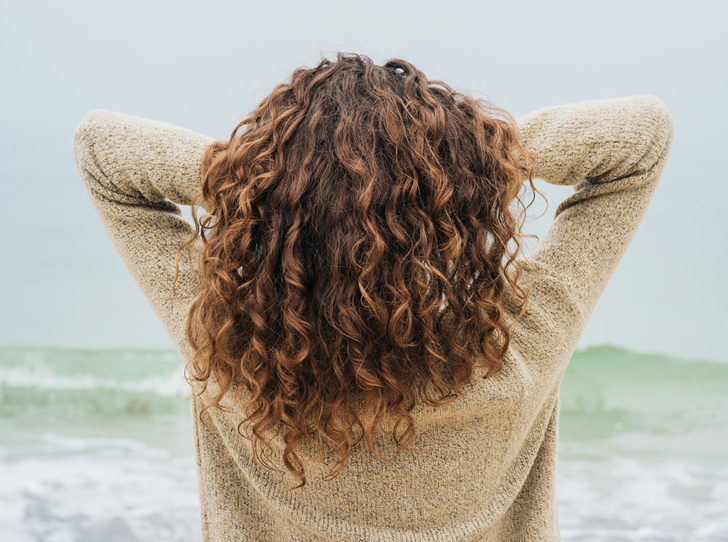 In addition to dryness and breakage, nature has "given" curly hair a predisposition to static electricity that comes from brushing and styling. This is why a thermal cream is a must in any hairdressing arsenal for curly hair: it strengthens the structure, enveloping each hair in a lightweight layer, prevents over-drying during styling and prevents static
If you prefer to straighten your hair with a blow dryer, do so only on dry hair. If you like to blow-dry (or can't do without it), alternate between a warm and a cool jet of air so that curls are as natural and bouncy as possible without flyaways.
Those who regularly curl their hair with a straightening iron should do so while dry and always use a low-factor (or no-factor) heat protectant. If split ends are a concern, one of the top concerns for anyone with any fine hair, curly or straight, try a locally applied oil serum (such as argan oil)
#4 Styling cream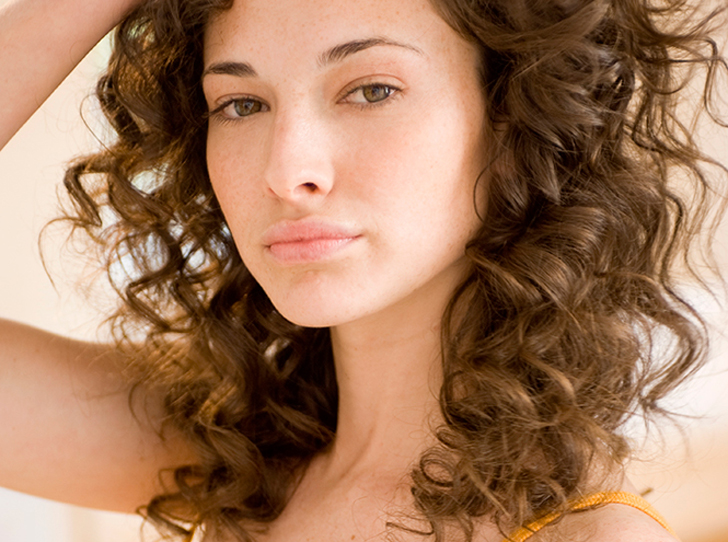 Also make sure that you have a setting creme for curls that can be used on a permanent basis (try neither foaming nor mousse, as these products are said to be the least suitable for curly hair). For curly hair, leave-in products can be an alternative to traditional styling products that don't weigh curls down but smooth and shape them, and can be applied both wet and dry
A leave-in solution can also help protect curly hair from the elements, especially in humid conditions or when it tends to get frizzy and curl in different directions
#5 Salon care
The one that never hurt anyone. But let's face it, if you've got natural colour, get proper care for your hair with professional-grade products, and have no issues with the way your hair looks and feels, you probably don't need one. The only thing worth reminding is that salons often stock more intense regenerating products that simply aren't sold for "at-home" use. Therefore, every two or three weeks intensive salon care for nutrition and moisturizing can still afford to keep the "wow" effect of available improvised means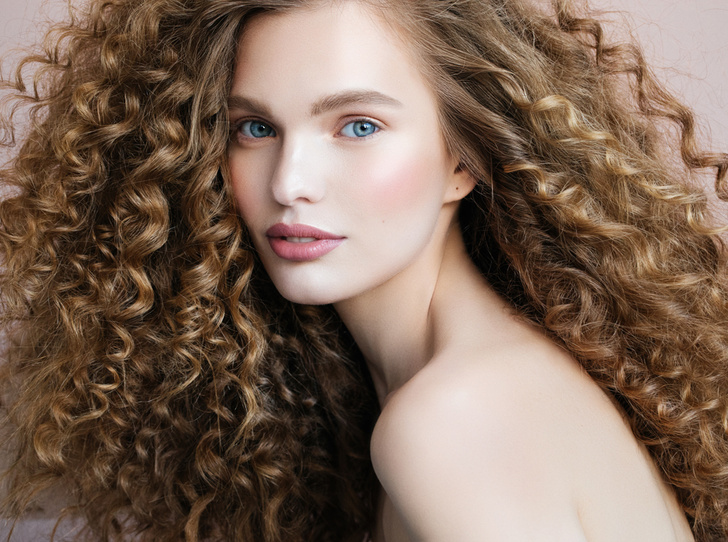 The porous structure of curls has both pluses and minuses. On the one hand, it is more "open" to artificial dyes (one can get a richer and more resistant colour); on the other hand, hair is more susceptible to dyeing (it becomes even more dry and brittle).
In the meantime, for holders of curly hair, those who regularly bleach their hair, and those who frequently use straightening irons, salon visits twice a month for restorative treatments are a must. They're good at restoring hair's natural chemical balance, including adding an extra protein, protein, to give it an instant boost in appearance. One caveat: Don't wait until four to five days after colouring to visit a professional to avoid damaging the dye pigment in your hair
FROM CURLY TO STRAIGHT✨| Straightening Natural Hair Routine NO HEAT DAMAGE
How to properly care for African hair?
Stay away from shampoos with petroleum jelly or mineral oils.
Don't style your hair too often with a hot iron, the heat can damage it. The same goes for all other heat styling products.
Wash your hair once every 3-7 days.
Try not to burn yourself.
How to properly care for afro curls?
Images on request afro hair care products
Use a mild, moisturising shampoo to wash your afro hair, paying particular attention to the hair at the roots.
If your hair is particularly dry or damaged, you can use conditioner instead of shampoo. You can also shampoo your hair once and use conditioner the next time.